Robert 'Roo' Heywood
Taltarni Vineyards
Roo grew up in Victoria's Western District, in Hamilton, developing a love for agriculture while working on farms around the district during his school holidays. After completing secondary school, he took twelve months off to do a GAP year in the UK.  During his European travels, Roo found a new love in wine and viticulture and decided to follow this newfound passion upon his return back to Oz.  He completed a Diploma in Horticulture at Melbourne University but wanted to focus more on viticulture so it was off to La Trobe University to study viticulture science and winemaking.
Upon completion of his studies, Roo worked as a winemaker in South Australia's Barossa Valley. Whilst working with some of the country's best fruit, as well as some of the best winemakers in the Valley, Roo found he had a real passion for red wine making, especially shiraz. During this stint in SA, he traveled to the Northern Hemisphere to do vintages in Bordeaux's St-Émilion at Château Teyssier in 2004 and 2006. It was while working with the French that he came to fully appreciate and understand the importance of producing the best possible fruit in addition to crafting the best possible wine. With this newfound knowledge, it was time to return to Australia to apply these skills to Australia's distinctive fruit styles.
In 2008, it was back to the Northern Hemisphere, this time to World's End Winery in California's Napa Valley. Roo found an old friend in Cabernet while in the Napa, and his love for the variety was reignited.
Upon his return to Australia, Roo moved 'home' to Victoria. He found a fantastic opportunity in 2009 at Taltarni Vineyards and has not looked back since, enjoying the huge variety at Taltarni, not only working with great red fruit but also magnificent sparkling and white varieties. The variety of Roo's work extends beyond winemaking; he and wife Catherine welcomed their second baby daughter in 2013.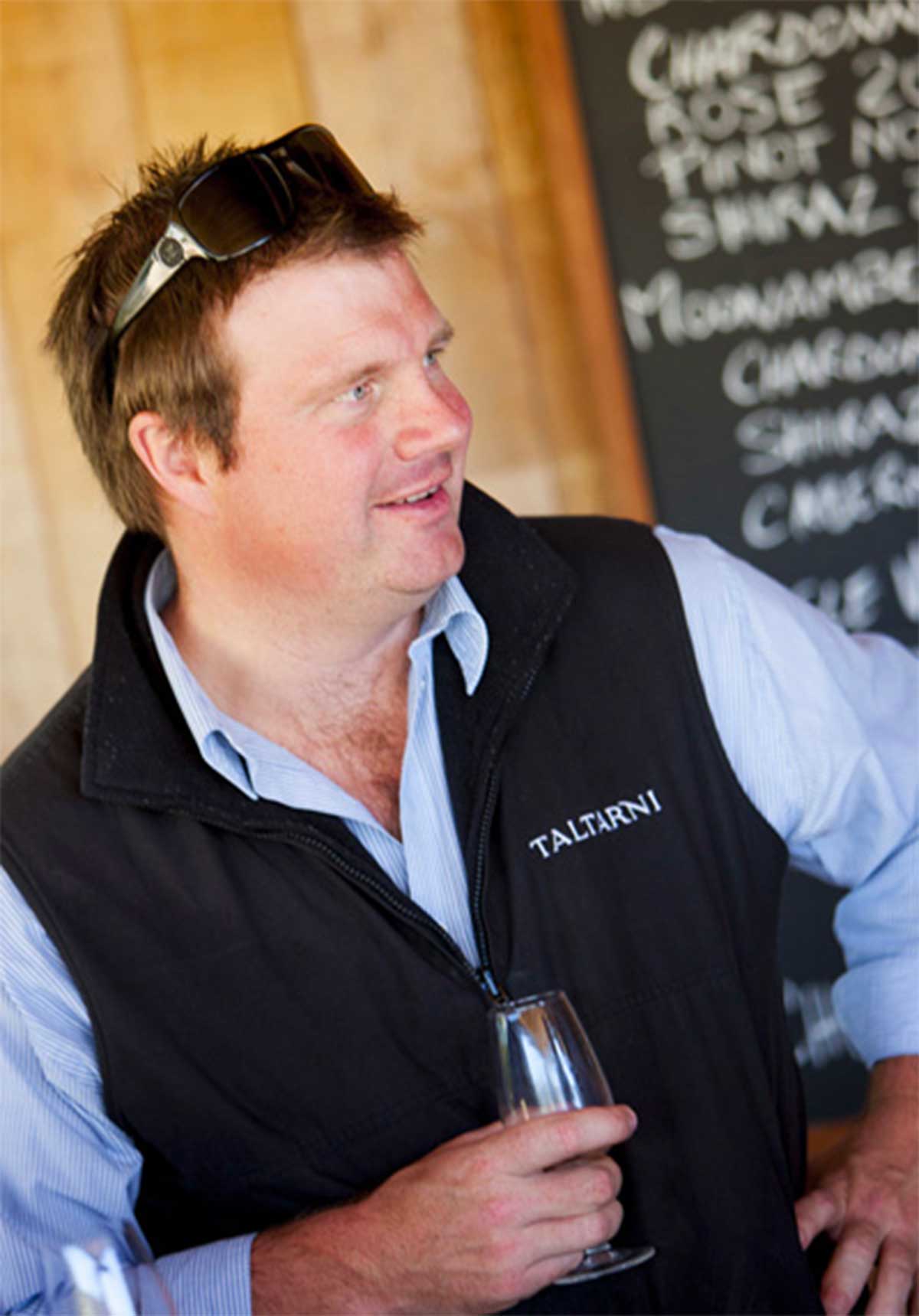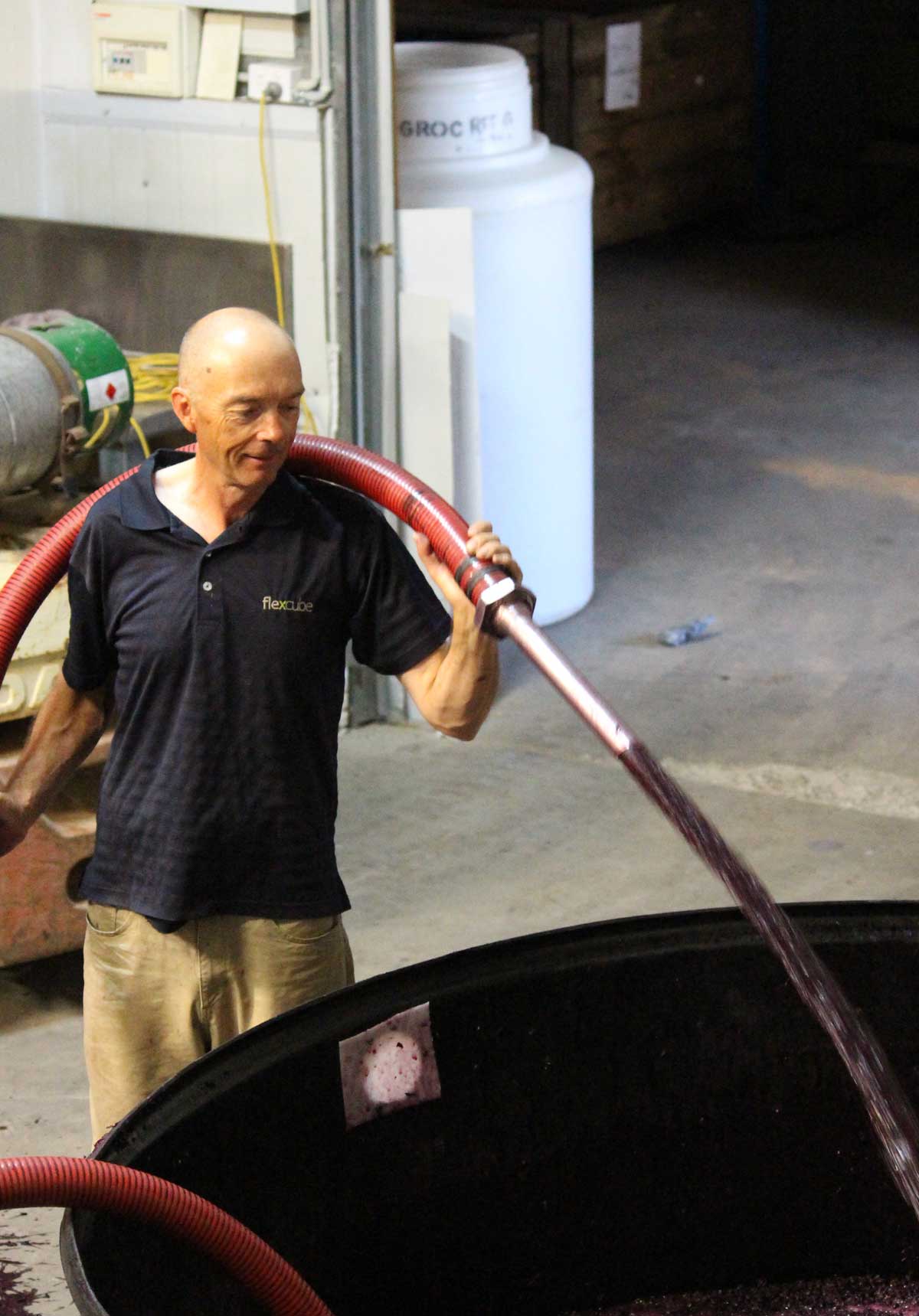 Allen Hart
DogRock
Dog Rock winery is the passion of owners and winemakers Allen & Andrea Hart. They met while both studying winemaking and viticulture respectively at the University of Adelaide in the 1990's and have lived their passion ever since.
After many years as winemaker and then research winemaker for Southcorp and the Fosters Group, Allen is now full time at Dog Rock as is Andrea who recently left managing one of the regions more famous vineyards.
Allen boasts that he is the winemaker, marketeer and gofer all rolled into one and loves nothing more than tending the vineyard and the raw excitement of vintage.
Mark Summerfield
Summerfield Wines
Mark Summerfield, winemaker and owner of Summerfield has an incredible passion for wine, family, food and life. Mark appreciates how lucky he is to be able to live his passions in the country town where he grew up, Moonambel Victoria.
Marks wines are a reflection of his dedication to excellence combined with traditional wine making methods; all grapes are handpicked, open vat fermented, basket pressed and finished fermentation in oak.
James Halliday rates Summerfield as a 5 Red RED Star winery, in the Top 100 wineries in Australia, describing Mark's wine making style as 'very consistent' . . . with a 'focus on richness and plentiful soft tannins'.
With his family for inspiration Mark aims to keep producing red wine in the style that he loves to share with loyal Summerfield wine drinkers for many years to come.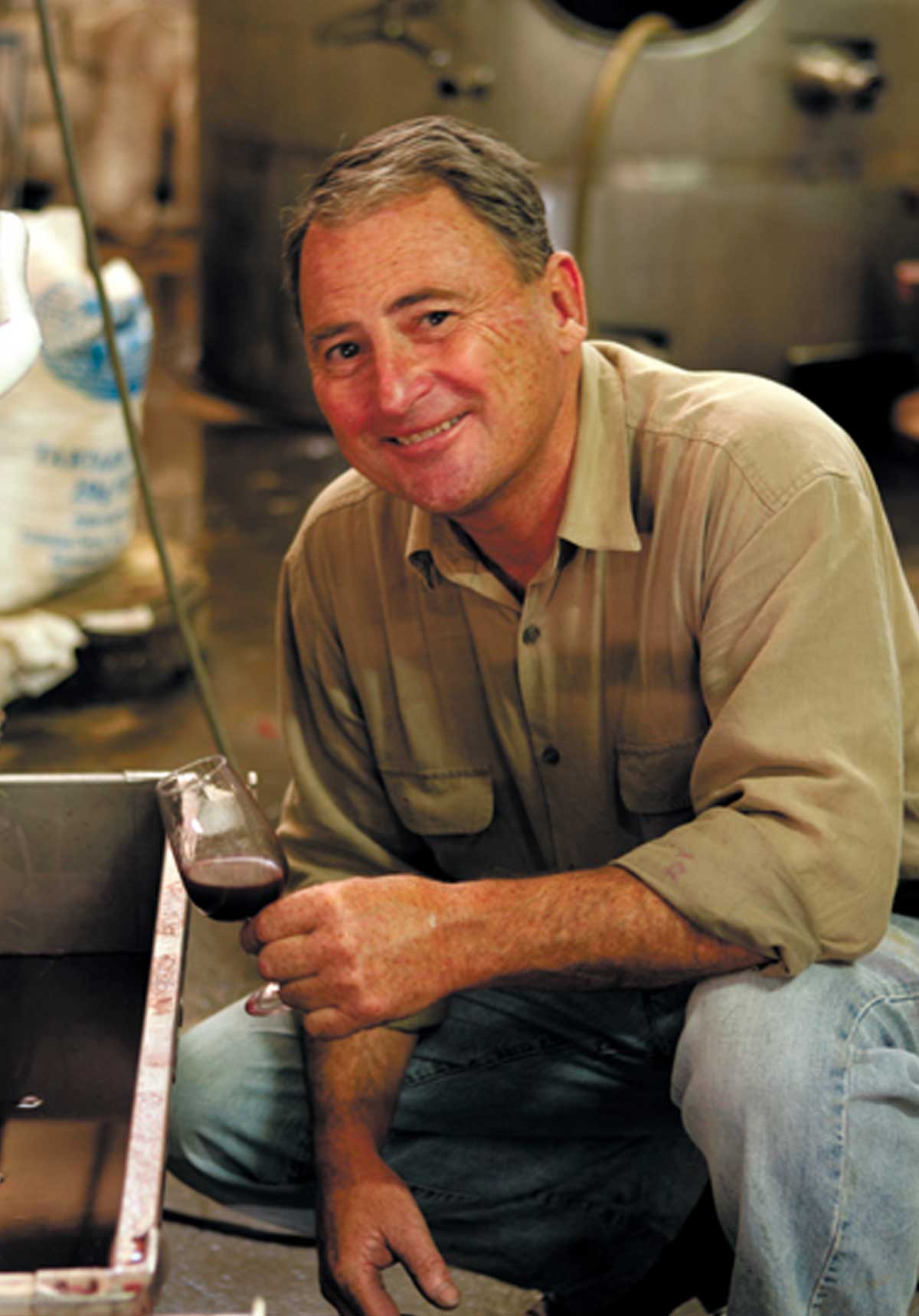 Neill Robb
Sally's Paddock at Redbank Winery
When Neill and Sally started Redbank Winery in 1973 you could count the number of boutique wineries in Victoria on one hand. Undeterred, they ploughed ahead, planting the now famous Sally's Paddock vineyard at Redbank.
Neill was born in Renmark, SA but spend his formative years in the Hunter Valley where his father John Robb was the viticulturist at the McWilliams Mount Pleasant site. No doubt the years spent in the company of Australian wine legend Maurice O'Shea had a significant impact on shaping his career choice.
When John and Jean Robb took up the task of setting up the Chateau Remy vineyards and winery in the early 1960's, Neill's dream started to take shape and when he met Sal, it all fell into place.
Neill built the winery brick by brick and shingle by shingle himself by hand and then the house. The first vintage to come through the winery was 1976 from grapes bought in from Moonambel, Avoca, Nagambie and Marong.
Every year since Neill has continued to hone his style of wines, and gain significant praise from industry heavyweights for the Sally's Paddock blend for the last 30 years.
Never one to sit still, he is always on the move, whether it be lunch in Melbourne or dinner in Shanghai, he is always endeavouring to find new markets where people can appreciate the unique character of Sally's Paddock and its maker.
Julian Langworthy
Dalwhinnie Wines
Dalwhinnie is located near the small village of Moonambel in the heart of the Pyrenees region of western Victoria and is a super-premium producer of Chardonnay, Shiraz and Cabernet Sauvignon.
Chief Winemaker Julian Langworthy is regarded as one of the most talented winemakers in Australia with awards such as James Halliday's Winemaker of the Year, a 2x Jimmy Watson Trophy winner, Ray Jordan's Winemaker of the Year, and a Wine Society Young Winemaker of the Year nominee. His impressive career has included vintages in France and Canada, as well as senior winemaking roles in the Barossa Valley, Clare Valley and Coonawarra.
Julian joined the Fogarty Wine Group in 2011 and now oversees the winemaking at Dalwhinnie, where he channels his passion for producing regionally distinctive wines with pure Pyrenees terroir.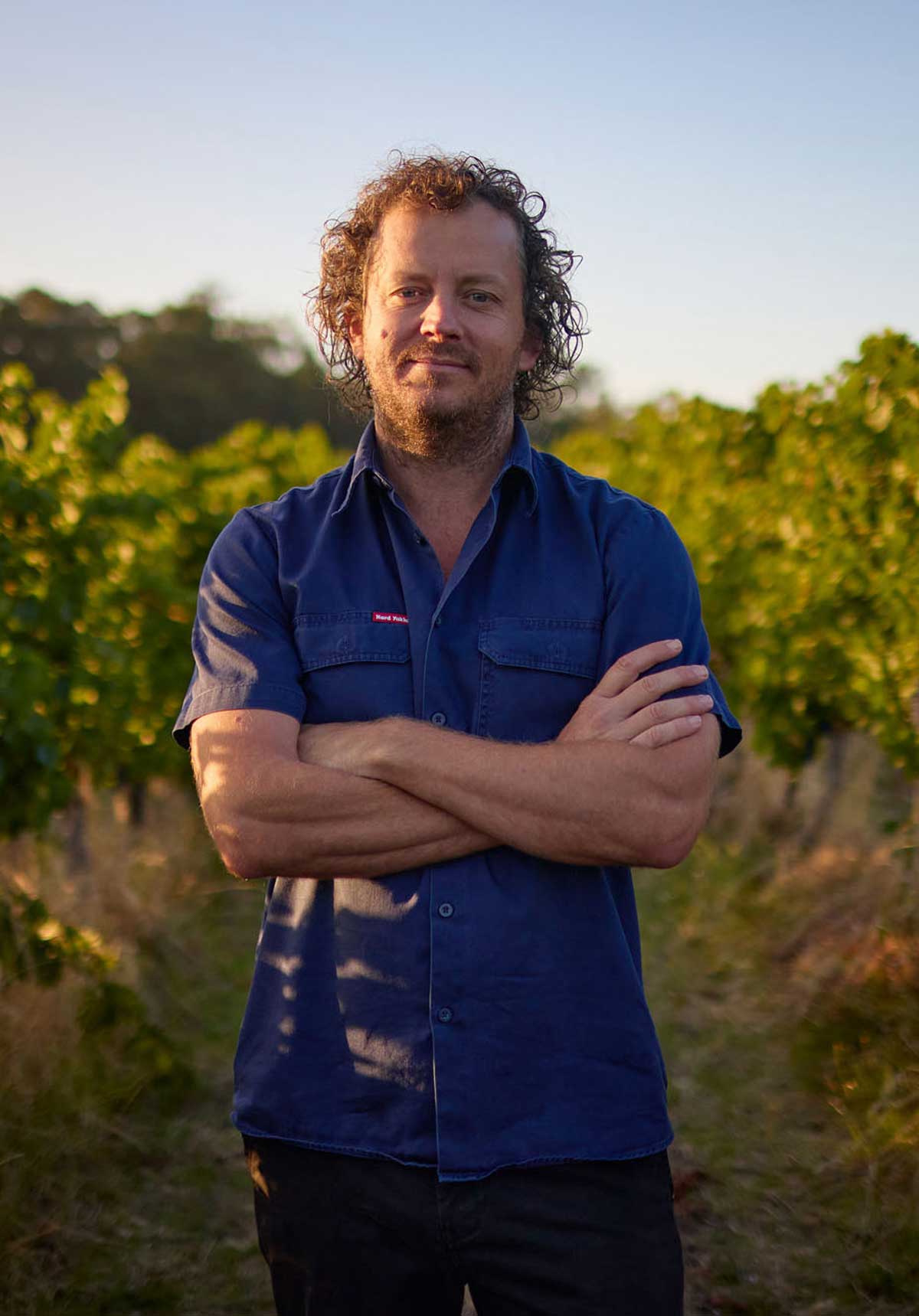 The Pyrenees Grapegrowers & Winemakers Association acknowledges the Dja Dja Warrung people as the traditional custodians of the land on which the Pyrenees Wine region stands today.