Vines were first planted in 1848, and after 150 years of fitful development, the Pyrenees is now an important producer of full-bodied quality red wines based on cabernet sauvignon and shiraz. This reputation has been built by wineries such as Blue Pyrenees Estate, Taltarni, Dalwhinnie Vineyard, Redbank Winery, Mount Avoca, Summerfield Winery, Warrenmang Vineyard and Resort, and some recent additions such as Quartz Hill, DogRock, Amherst Winery and internationally-renowned winemaker M. Chapoutier.
The Pyrenees wine region is made up of discrete valleys and sub-valleys and is picturesque by nature. Visitors to the region can unearth many delights hidden away among the small family wineries and quite often the winemakers themselves are on hand to conduct wine tastings. Vineyards are often set among natural habitat and vary in altitude from 200-metres to 460-metres above sea level, with brown loamy sand soils dominating. Red sandstones are also present in some areas and are suitable for flavoursome white or sparkling wines.
The cabernet sauvignon is never less than substantial and, at times, attains awesome proportions. Wine quality is consistent across the region and all possess a sumptuously rich mid-palate with flavours running from mint through to blackcurrant, as well as a fine backbone of elegance that develops during maturation.
Shiraz demonstrates just how suited it is to the Pyrenees, with gloriously sweet and rich fruit flavours found in abundance. Pepper and spice can also be discovered in cooler years, but more frequently red and black cherry and dark chocolate are the descriptors of choice.
For white wine lovers, they can uncover a great sauvignon blanc or chardonnay, or hunt out other less common varieties to the region such as viognier and riesling. Unearthing the Pyrenees is a treat for the true wine and food lover.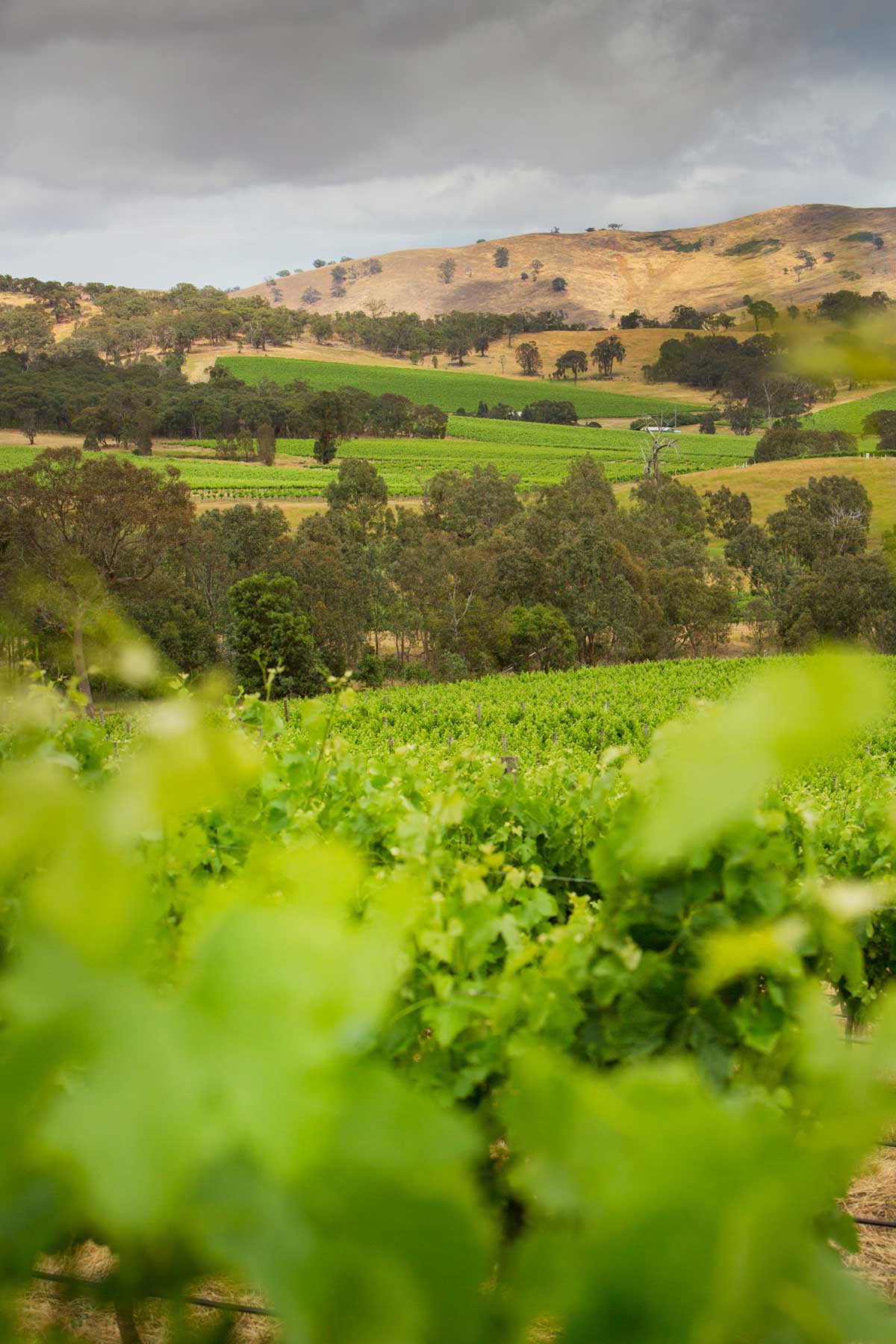 The Pyrenees Grapegrowers & Winemakers Association acknowledges the Dja Dja Warrung people as the traditional custodians of the land on which the Pyrenees Wine region stands today.